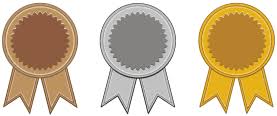 Our Bronze service
A 20 minute home visit, I will take your pet out for their toilets or empty litter trays/clean cages as needed. I can also feed and replenish their water and will use the remaining time playing or making a fuss of your pet. Every pet likes play time!
Our Silver service
Just like our Bronze service, but for 30 minutes, spending that extra time playing with the pet and ensuring they get some exercise while you're gone, even if it's just a ten minute walk around the block to ensure they have some fresh air!
The Gold service
Our Gold service is us spending 45 mins with your pet, covering all of the above and taking them for an extra long walk in the time frame. A good service around feeding time when we can make sure they get out and about afterwards for a bit!
All of the above services can be tailor made to suit you and your pets requirements, please just let us know what you need.
These services are ideal if you are out at work or gone out for the day or on holiday
You can rest assured your home and pets are safe with us, we're all DBS checked and fully trained in animal care as well as animal first aid.